"Lady Luck" is needed  sometimes to win a match. Mario Rivera has probably brought luck for the red-yellows from Spain.Finally East Bengal boss Mario Rivera felt that his side executed the plan perfectly to secure a 2-1 win against FC Goa in the India Super League fixture on Wednesday. It took 16 games and 347 days for East Bengal to break their win-less streak in the ISL, thanks to some help from FC Goa at the GMC Athletic Stadium in Bambolim..
Mario wants to focus on correcting the team's mistakes. He says "Even if we win on Wednesday, there is no balance between attack and defense, Which is very necessary. This victory is not a personal craft, but a product of team solidarity. Multiple footballers did not get a full strength team in the match against Goa due to being in quarantine. I don't know, who will win against strong Hyderabad on Monday? Then it will have to face Mohan Bagan. We have to keep everything in mind. ' Meanwhile,"
Holding Mario Rivera's hand. February 1, 2020 Mario Rivera coached East Bengal to an I-League match. Red-Yellow beat Indian Arrows 1-0. Alejandro left the team halfway through the sinking. East Bengal did not lose the rest of the match under Mario's coaching. This time too he may have brought a good time from Spain. But good football is also needed with luck. The Homecoming story became sweet as honey for the first match if considered. Now time will tell How much this move will be beneficial and how much Mr River plasters the broken hearts of the Yellow and Red supporters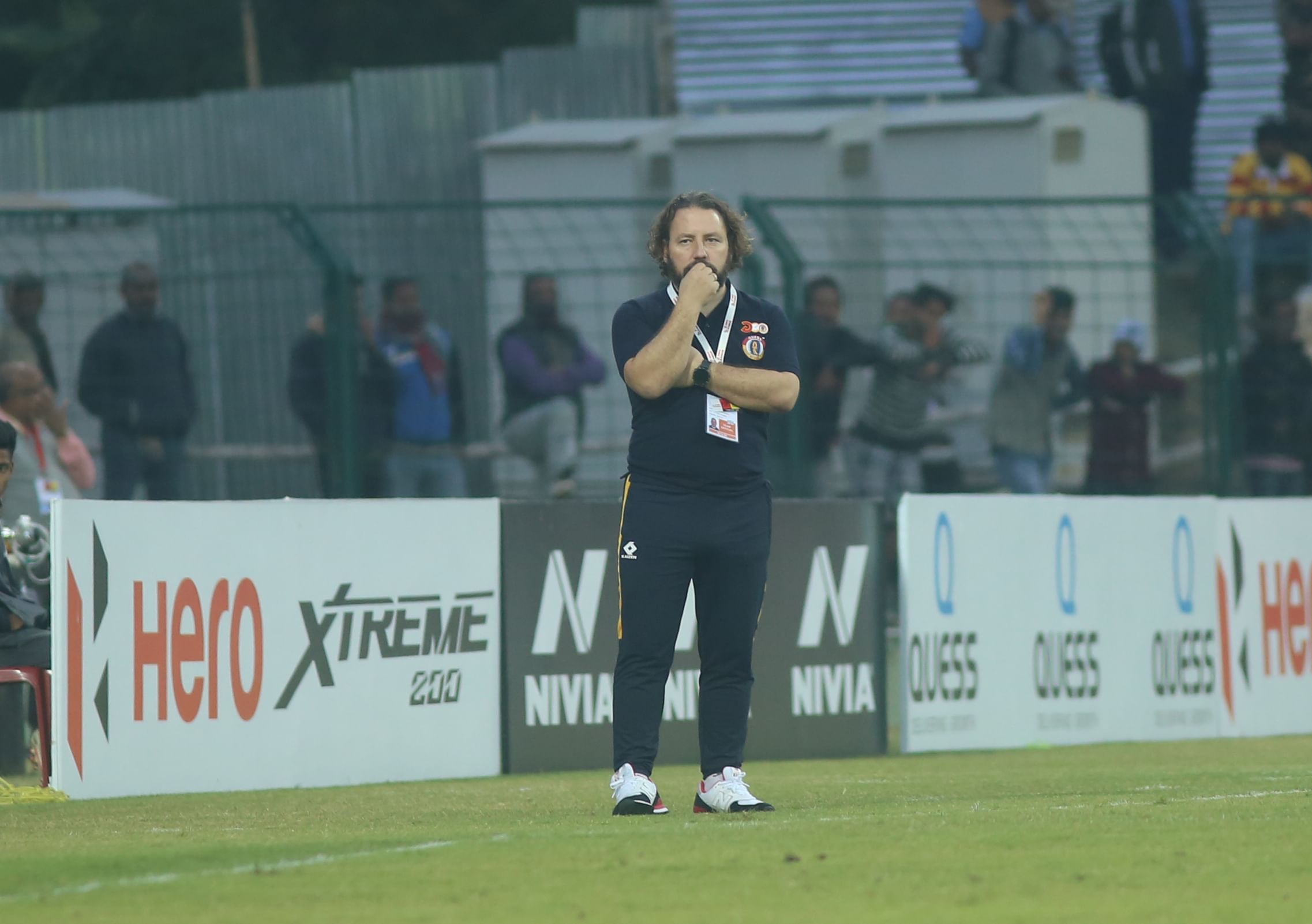 The Spanish coach addressed the media during the post-match press conference and said: "It's an amazing moment because the team was fighting for this moment for 11 matches and we got it. And the mood now is very good, the team is happy, the players are excited and they are enjoying this moment.
SCEB will next face hyderabad FC on Monday while FC Goa will take on Bengaluru FC on Sunday.